Your Path
to Possible
Enroll Today
Graduation 2021
Get details on how to view the upcoming ceremony, scheduled for May 8th.
Your Potential Is Boundless
Supporting your Path to Possible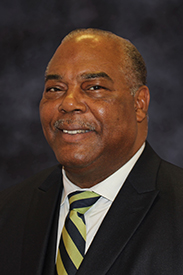 A Message from President O. Jerome Green
It is the dream of each individual to live out the potential they possess inside. As you continue on your journey toward that goal, we'd like to invite you to experience an opportunity to grow at an institution committed to providing the assistance and support you need to make that dream a reality. The decision to enroll in a college or university should not be taken lightly. The college experience will provide a strong foundation that will leave a lasting impression on your life. Shorter College offers an environment where students are inspired to grow, encouraged to mature, and supported to excel.
​O. Jerome Green, ESQ
45th College President